Best Practice 1
Title of the Practice
Grow Green: Eco - Campus Initiatives
Objectives of the Practice
To promote the optimum utilisation of renewable resources and the protection of our environment along with its conservation.
The Context
A green, pollution free and a clean environment provides an immaculate backdrop for an effective learning experience. We have therefore left no stone unturned in the development of a green ecosystem to provide enrichment to the mind, heart and soul of the students. The eco campus concept offers MESCE to take the lead in redefining its environmental culture and developing new paradigms by creating sustainable solutions to environmental, social and economic needs of mankind.

The Practice
Renewable energy in Campus

: The 103.16 kWp Solar power plant has been installed at MES College of Engineering, Kuttippuram with 100kWp on grid. The plant is mounted on the rooftop of EEE Dept. Block, CSE Dept. Block and Architecture Block. A hybrid solar power plant is installed on the rooftop of EEE Dept., which partially powers the computer lab of the Department. Off-Grid solar power plant installed at rooftop of EEE Dept. powers the EEE HoD room including AC.
The solar energy is effectively used in the Fountain system in front of the campus. A Solar Electric Vehicle is used inside the campus to reduce the greenhouse gas emission. Apart from this we are conducting various workshops and training programmes like Suryamitra Skill development Program, Urjamitra – Solar PV system maintenance course etc. to develop future solar technicians. A Renewable Energy Development lab is functioning in the campus to make the students understand the basic concepts involved in solar PV systems, wind farms etc. and to facilitate the research and development activities in this area.
A wind energy system is installed in the campus to give good learning opportunities on wind energy.

Energy conservation measures

LED light fixtures are being extensively used for all new interior renovation works in the campus. The architecture of main buildings in the campus is hospitable to the utilization as well as the conservation of natural resources and energy. The Jali works in the walls of the buildings can help to reduce the energy load of cooling and the costs associated with it. Most of the work in the campus is paperless as the college has been utilizing appropriate softwares.

Green Belt Development

Carbon dioxide neutrality is maintained in the campus by planting different varieties of trees and plants and it improves the aesthetic of the landscape. Tree Plantation is being done every year by the NSS volunteers. Though the terrain is not ideal, students and staff who are staying near the college are using bicycles for transportation for reducing both pollution and fuel usage.

Waste Management

Two sewage treatment plants of average capacity of 60,000Ltr. /day is available in Men's and Ladies Hostels. The treated water is used for landscaping and toilet flushing purposes. Solid waste incinerators and biogas plants are installed in the campus for proper waste management. Also the research works on waste management are being encouraged.
Evidence of Success
AICTE clean campus award 2017 Received on 2nd October 2017 in the function held at CoEP Pune.
Kerala State Renewable Energy Awards 2017 Commendation certificate.
College is an affiliated training centre of the Skill Council for Green Jobs(SCGJ) for the solar domain in the year 2018, 2019 and 2021.
Around 1 lakh units of solar electrical energy is generated per year and wheeled to the grid.
The solar electric vehicle used for the campus transport creates a positive impact on the environment.
A group of students from MESCE have introduced the idea of converting a wrecked petrol bike to an electric one.
College is an approved training centre of ANERT, Govt. of Kerala and National Institute of Solar Energy (NISE), New Delhi, Govt. of India.
Problems Encountered and Resources Required
Though the cost for solar power has decreased over the years, it's still an expensive investment. Since we were the first educational institution in Kerala, installing the grid connected solar power system the process was delayed due to the lack of proper regulations and guidelines. For maximum power generation regular cleaning of solar panels is necessary. As the automatic cleaning system is expensive we use manual methods.
Gallery
Solar Panels - EEE Block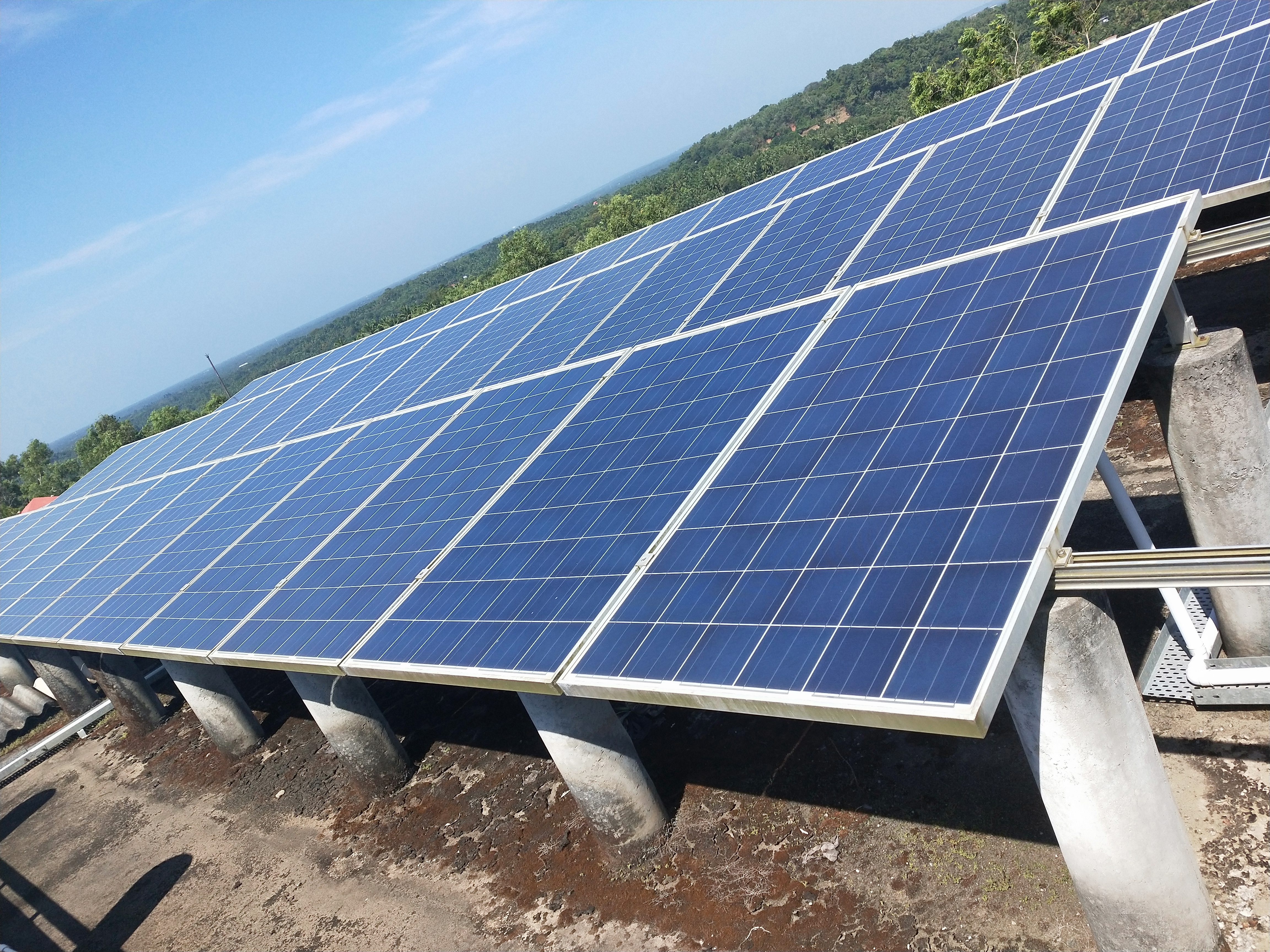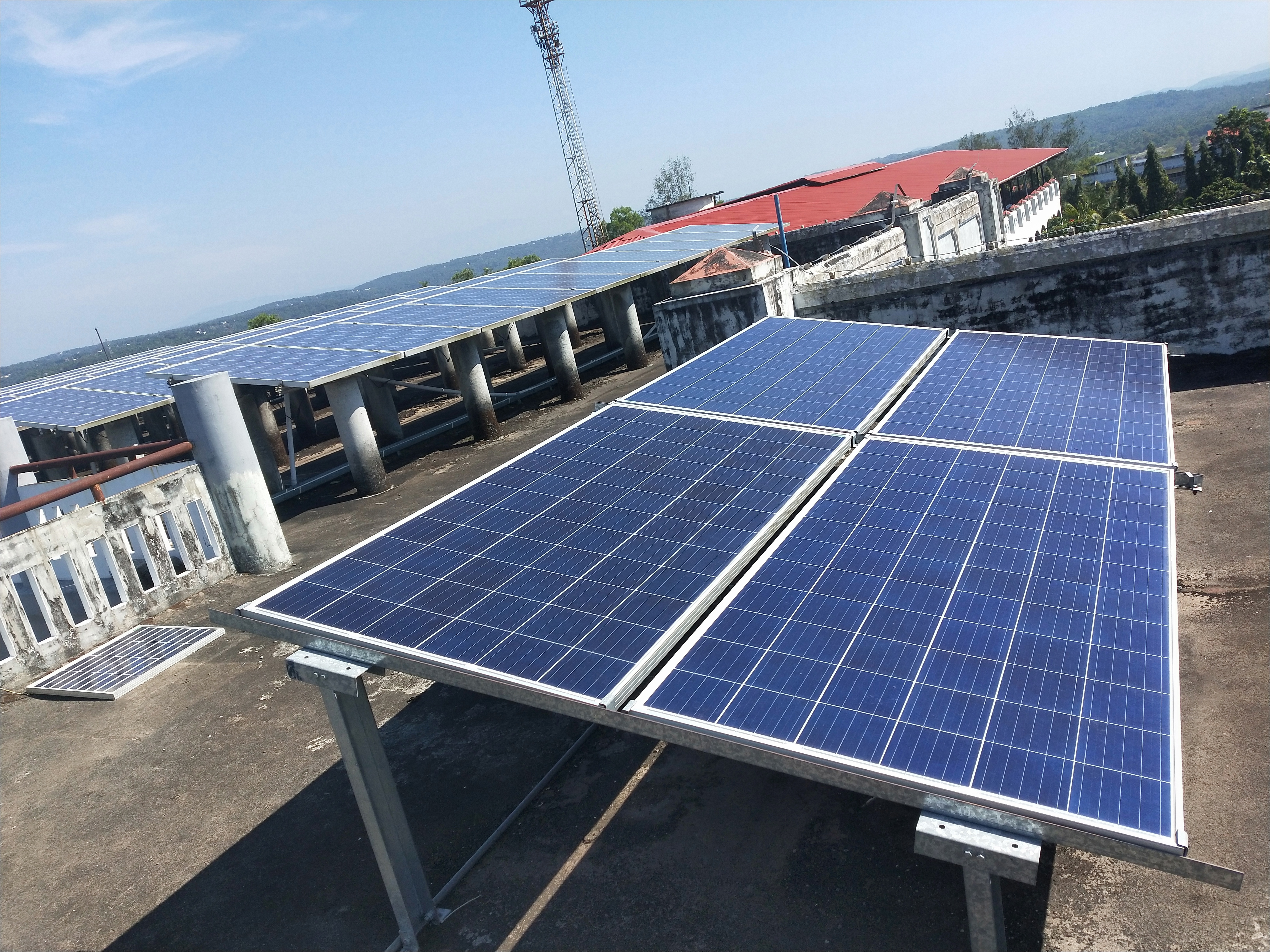 Solar Panels - CSE Block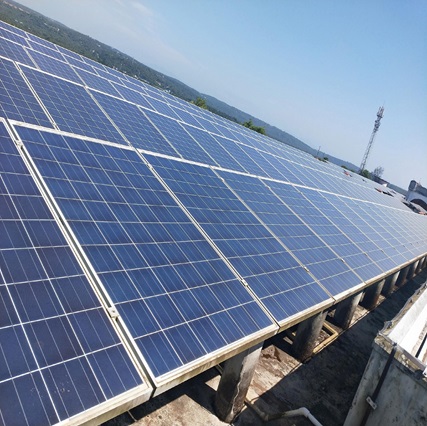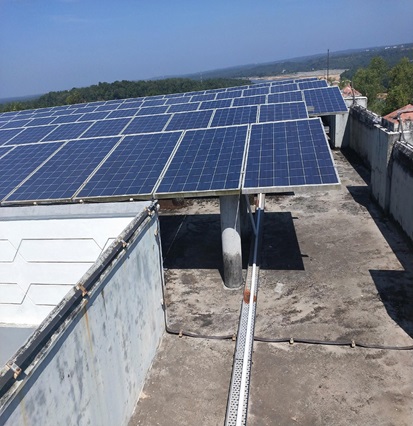 Solar Panels - Architecture Block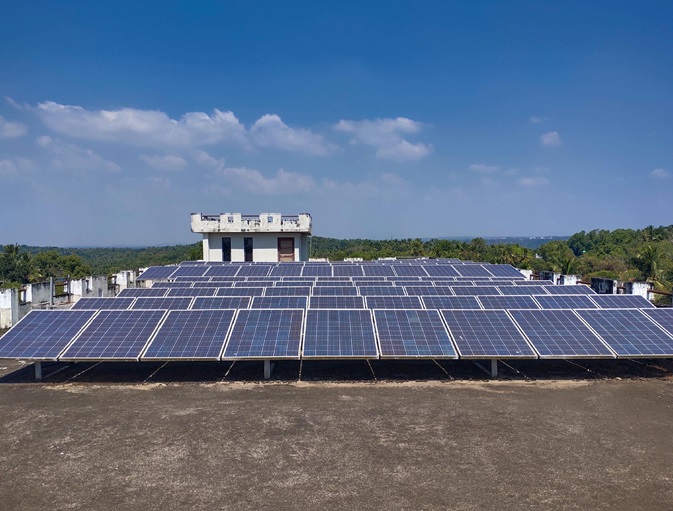 Solar power plant in the campus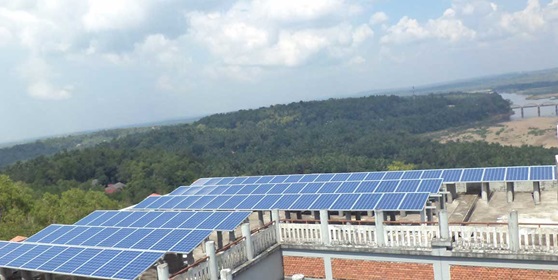 Solar Electric Vehicle
Solar Fountain
Paper cutting regarding the Solar Electric Vehicle constructed by MESCE Students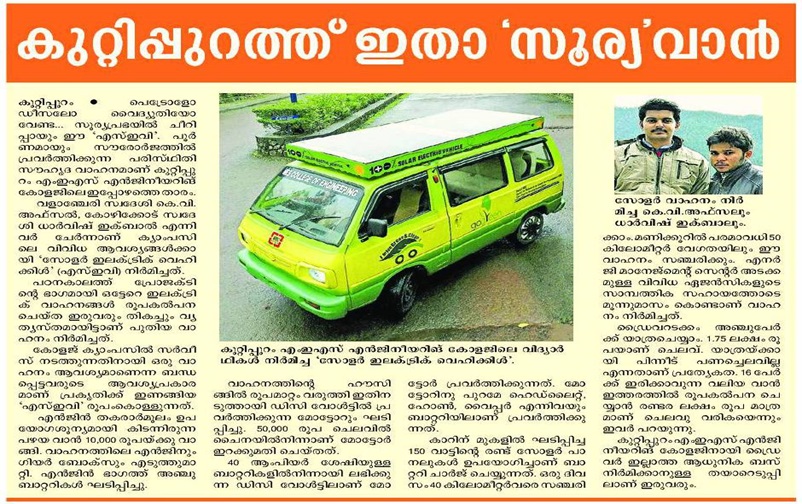 Wind mill at EEE block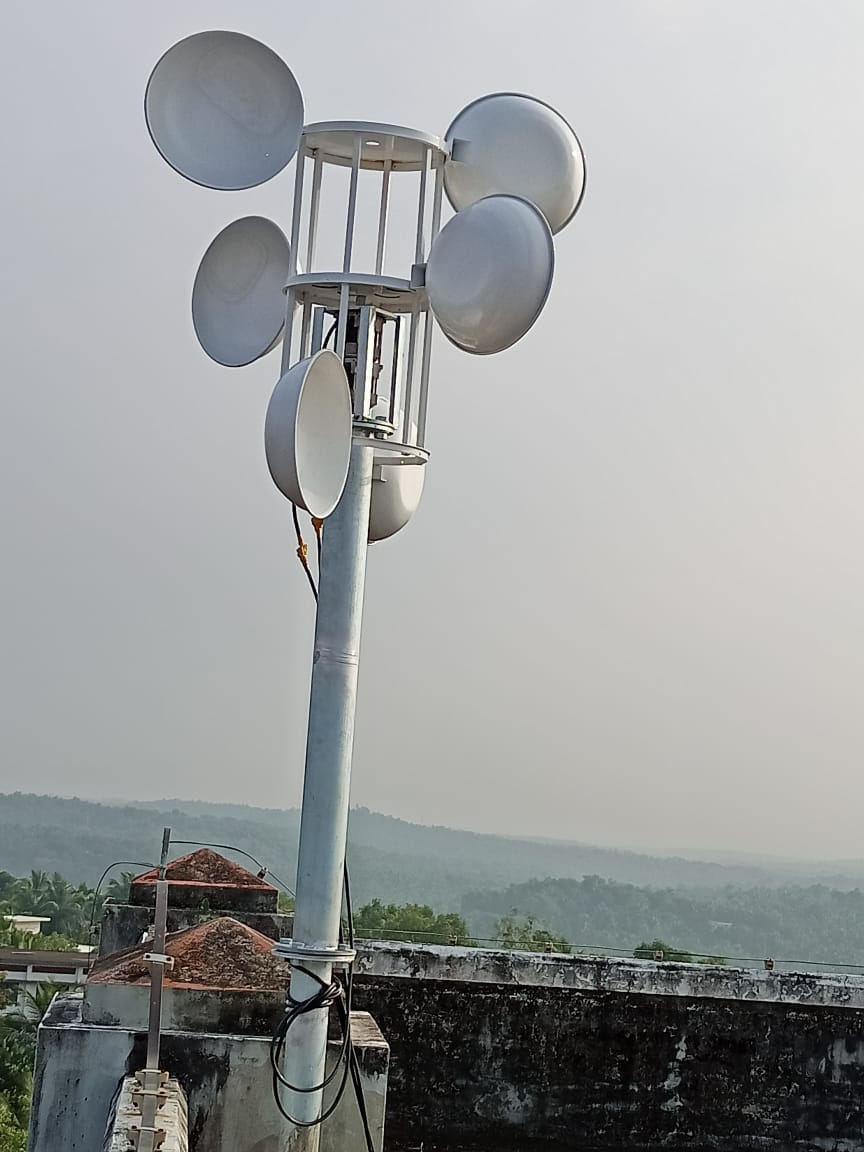 Renewable Energy Development Lab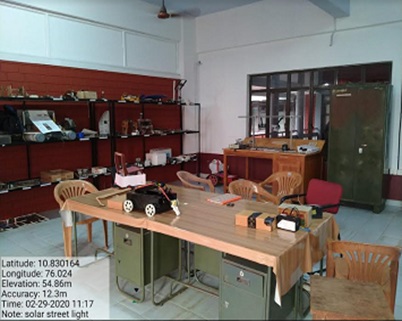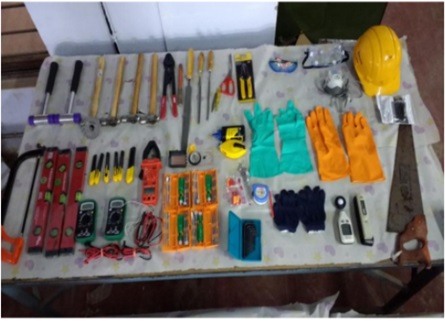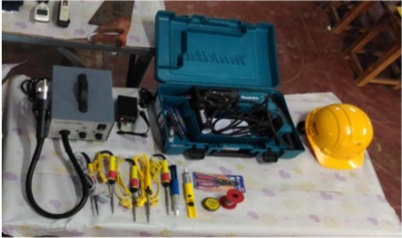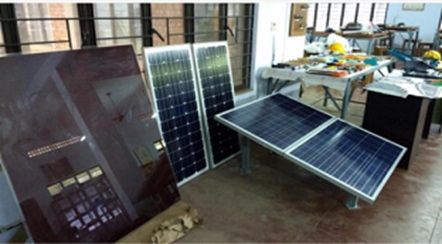 Urjamitra classes for different batches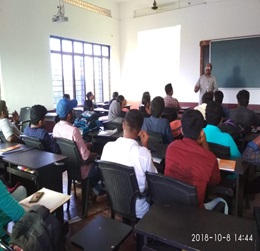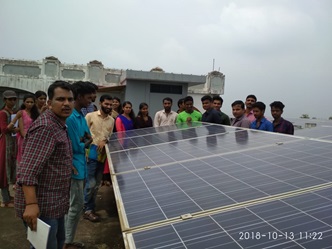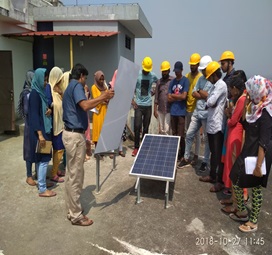 Solar power plant installation course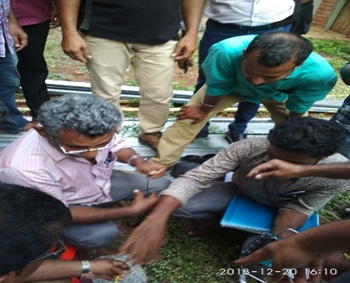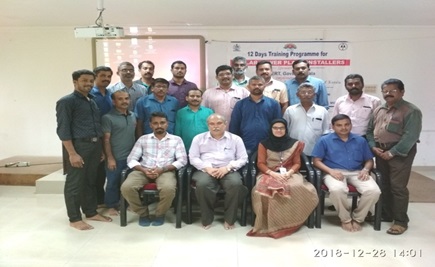 Energy Conservation - LED Lightings in Fab Lab and Seminar Halls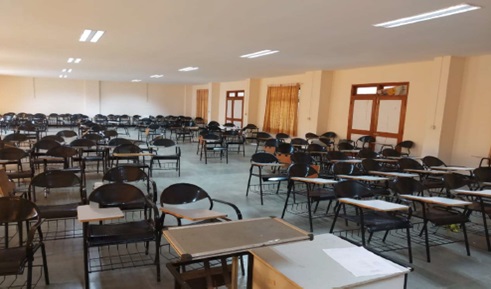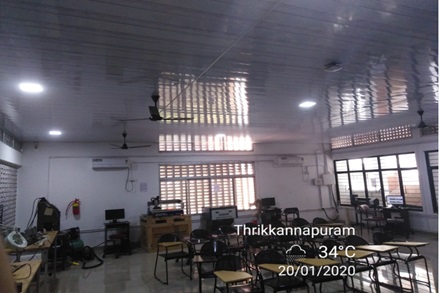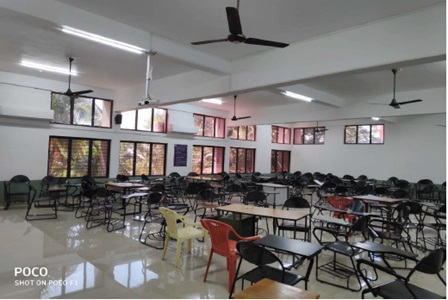 Green Belt Development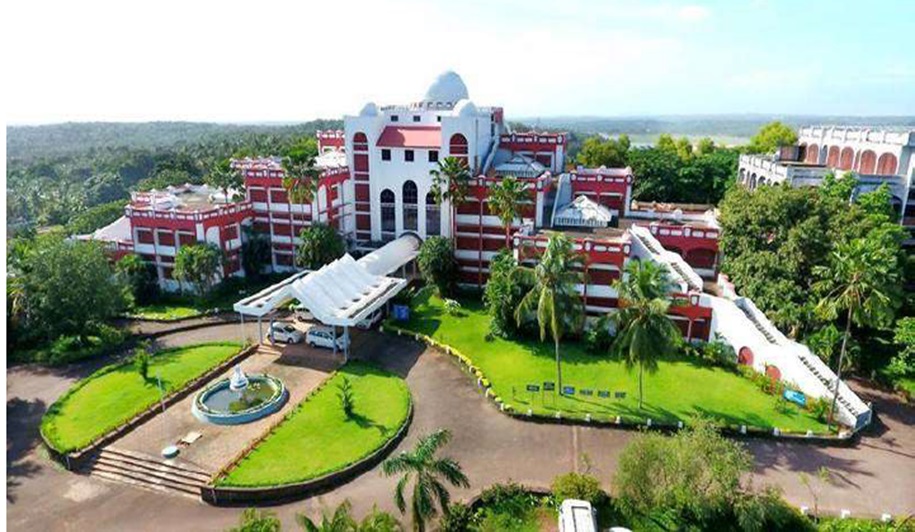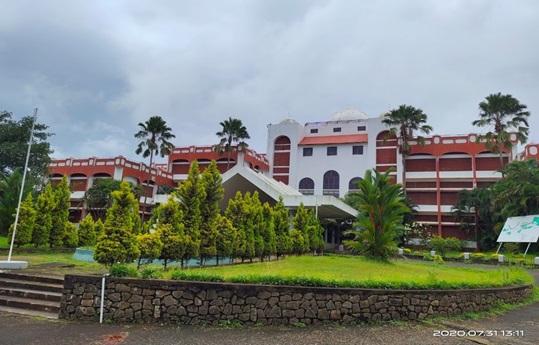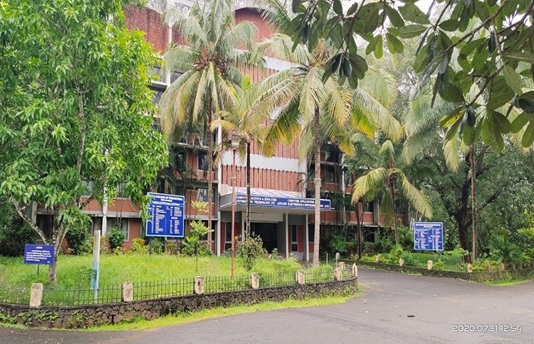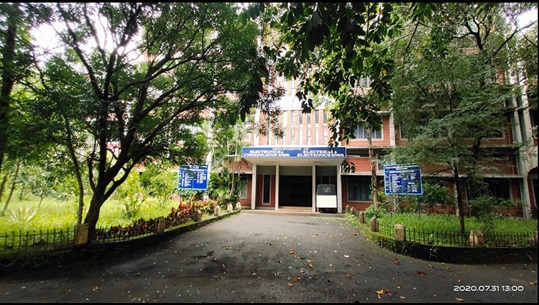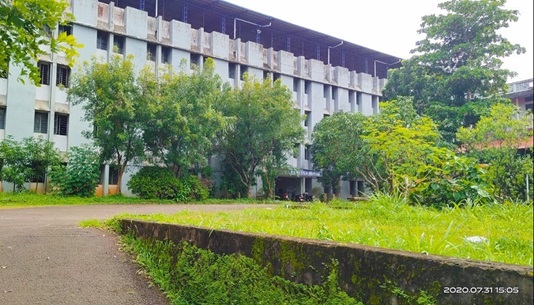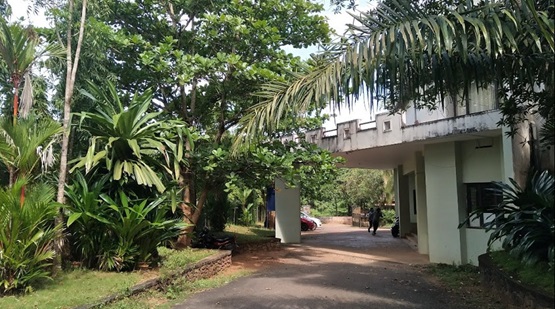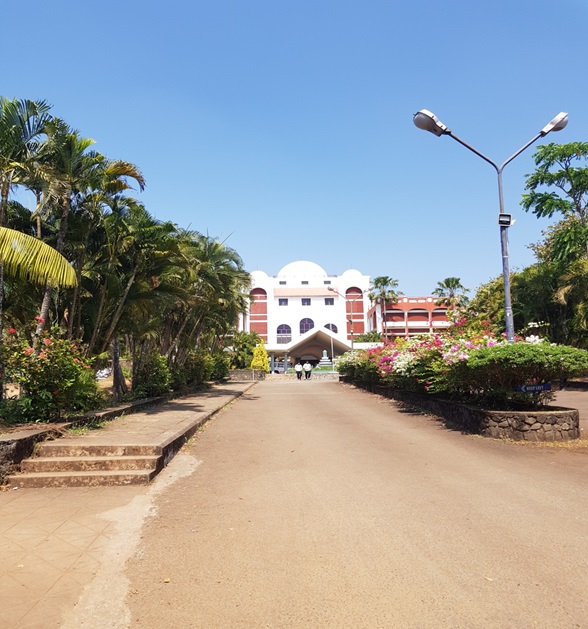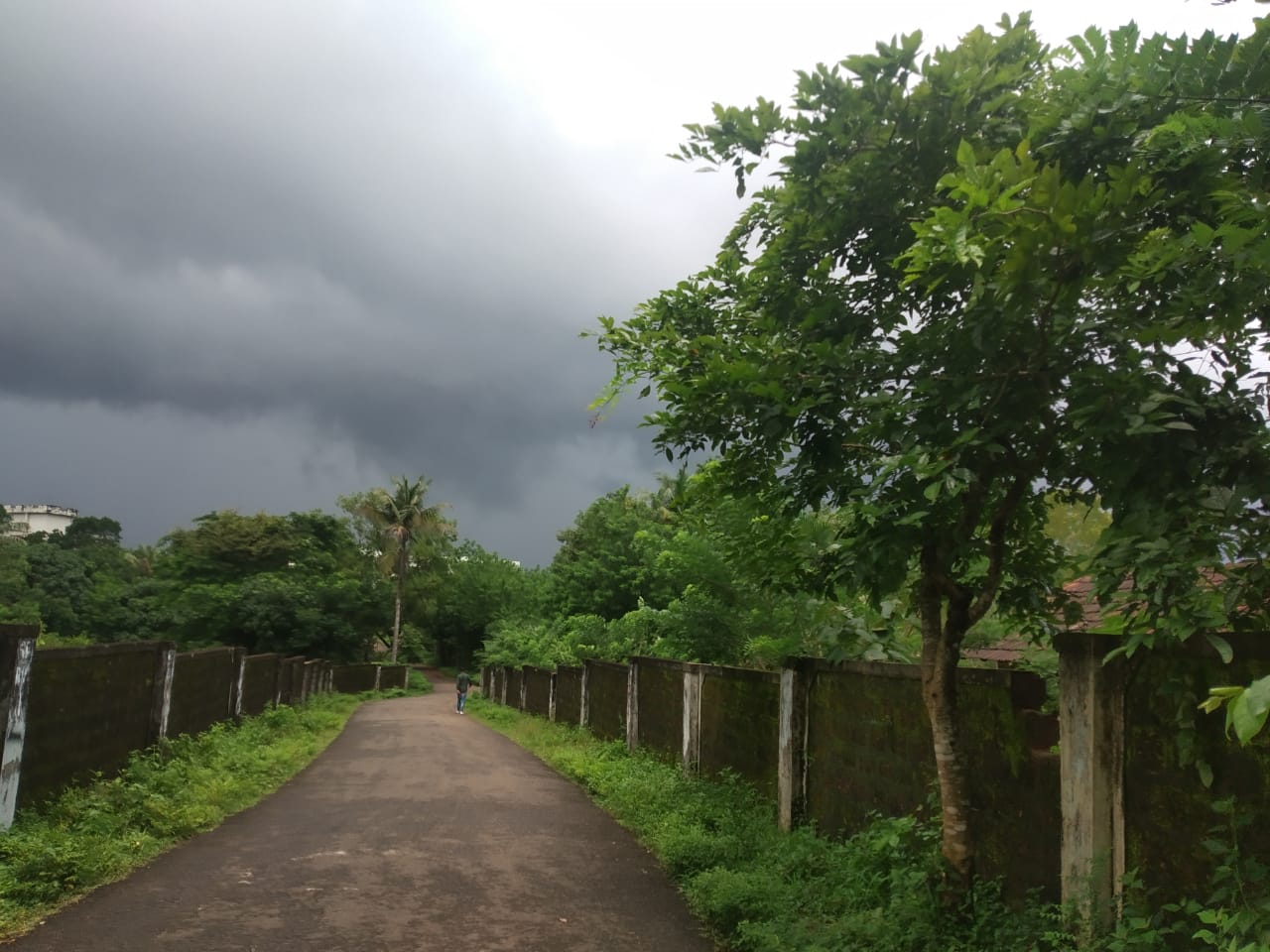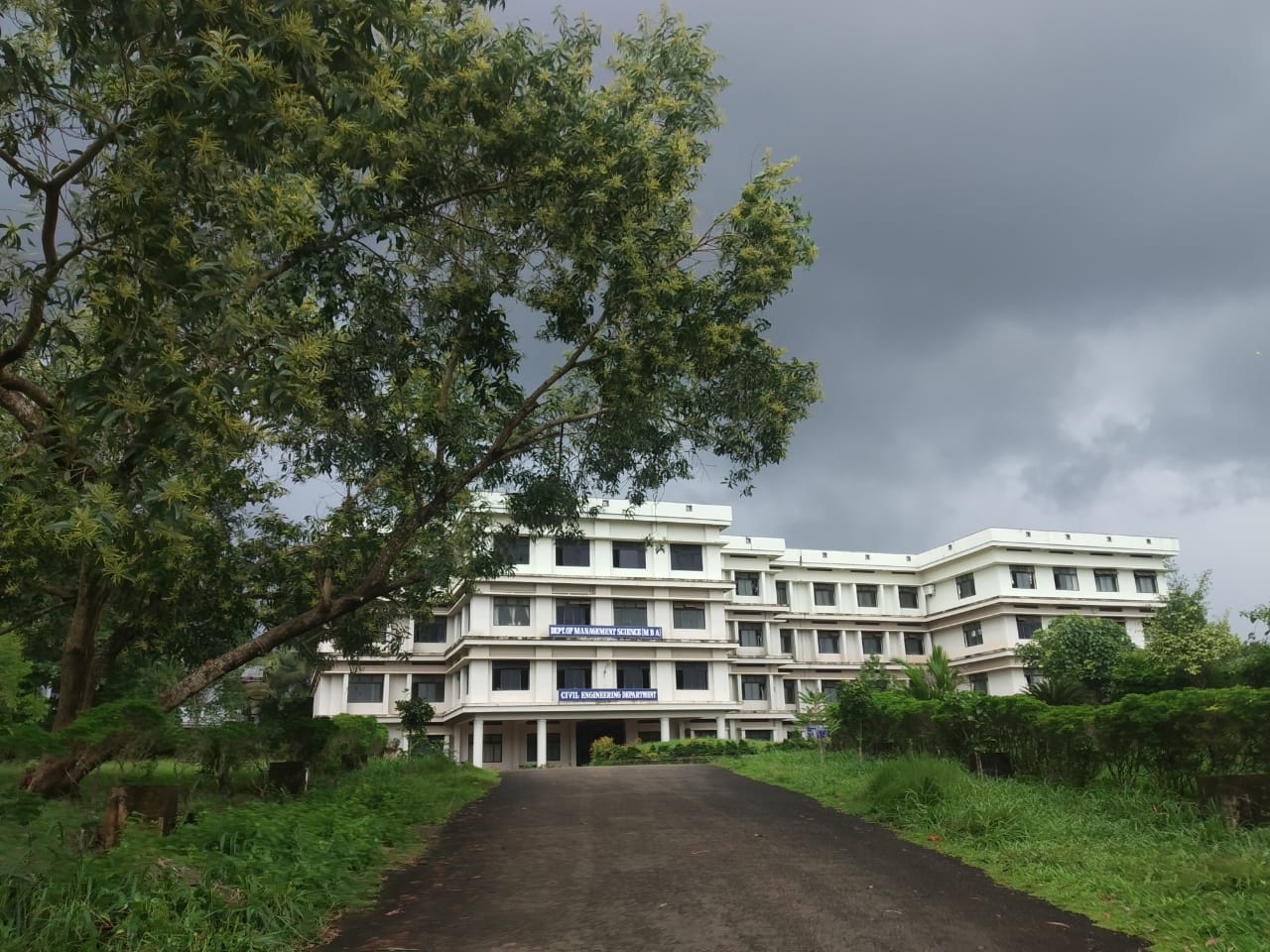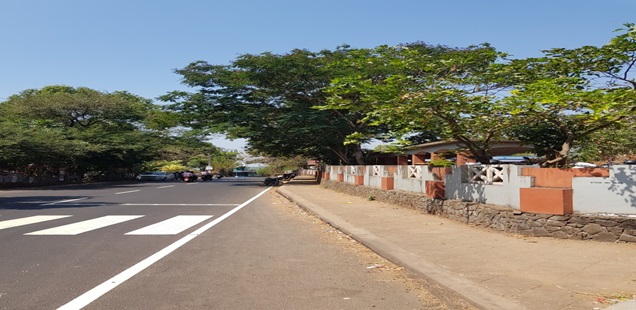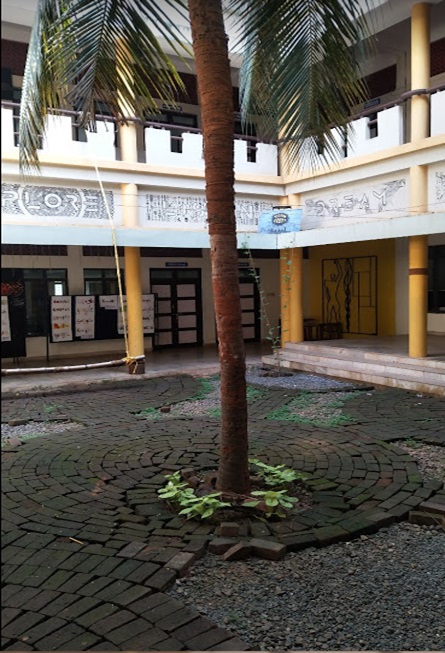 Plantation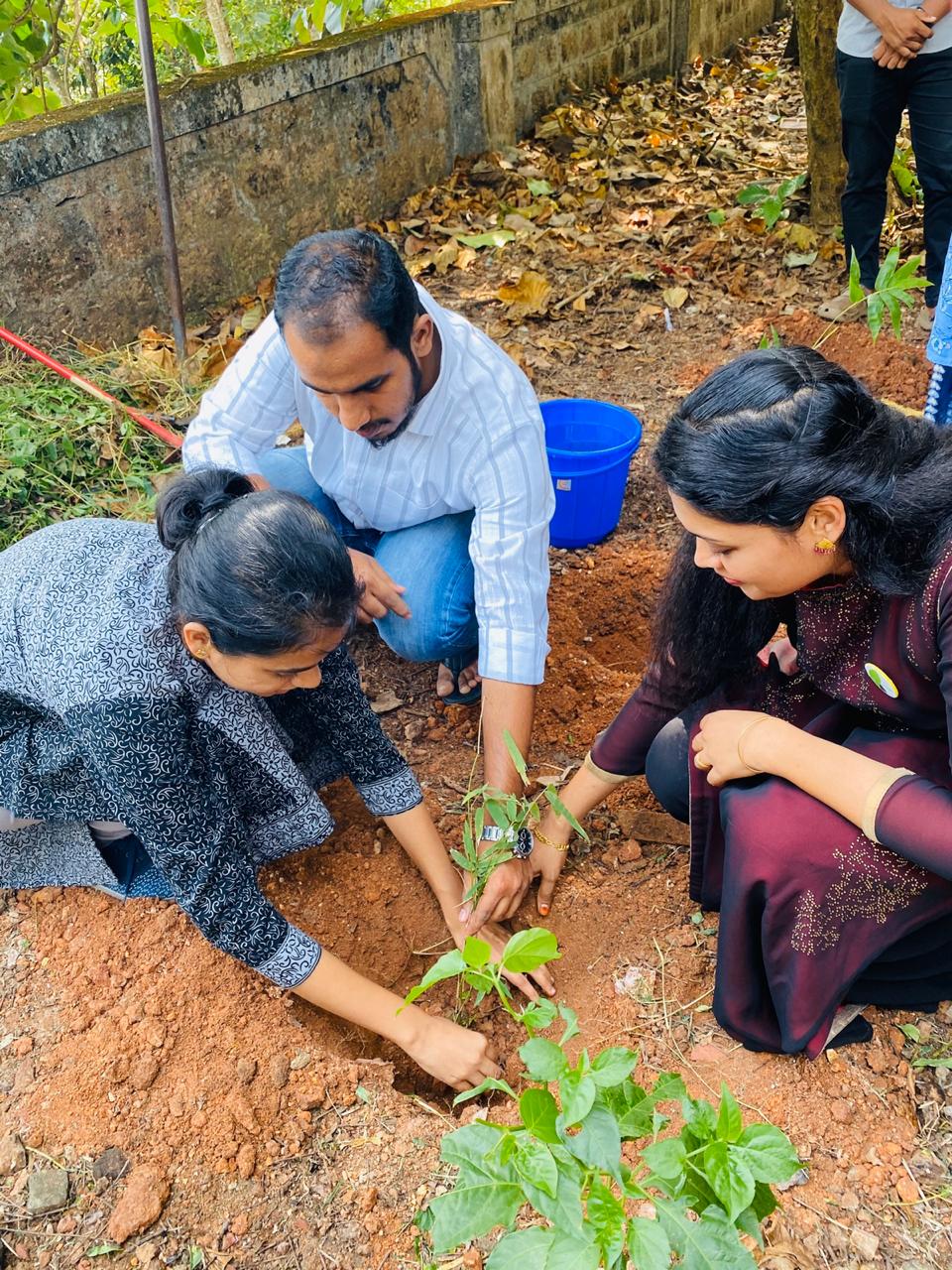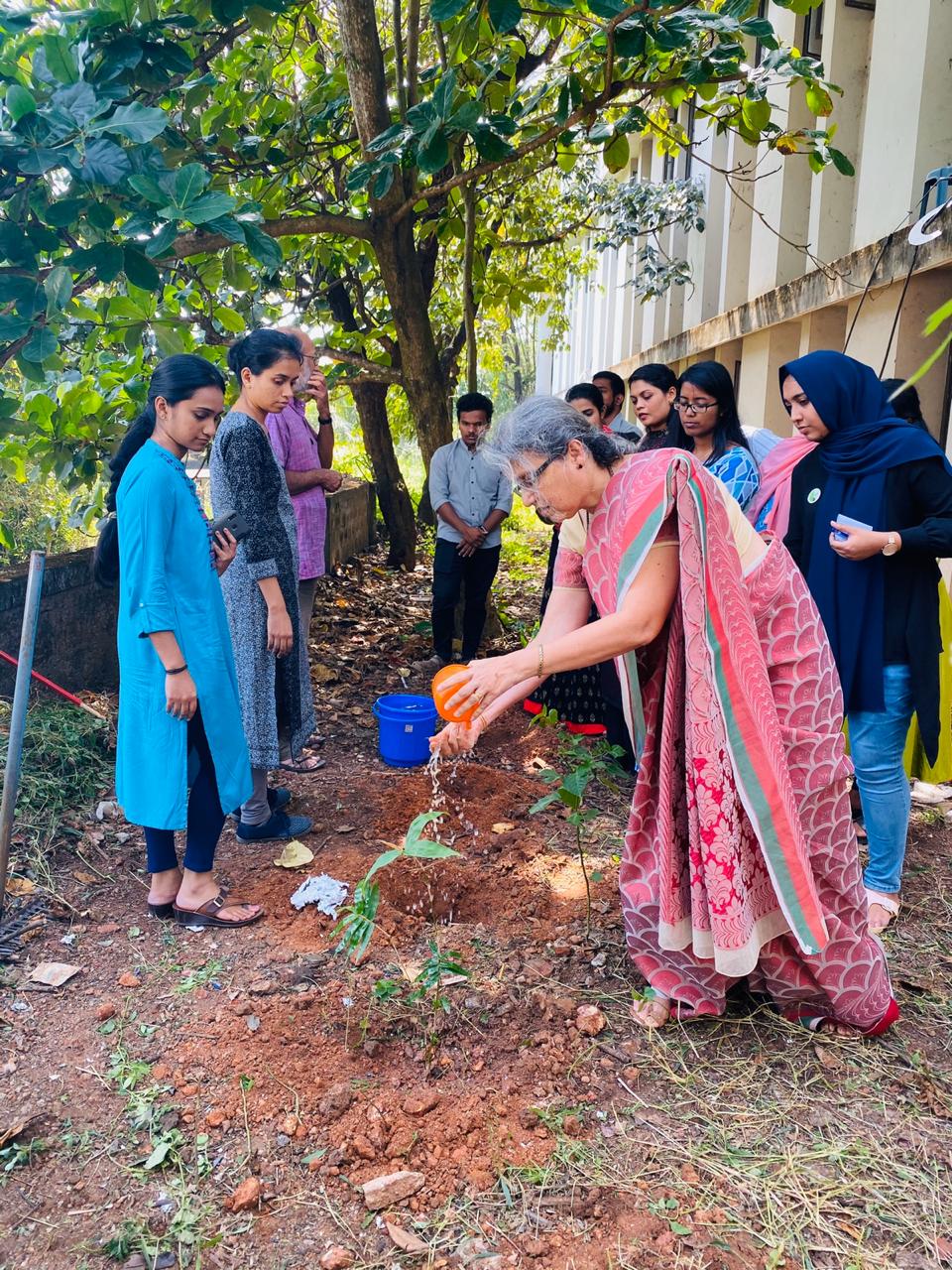 Waste Management - Waste water treatment plant at LH and MH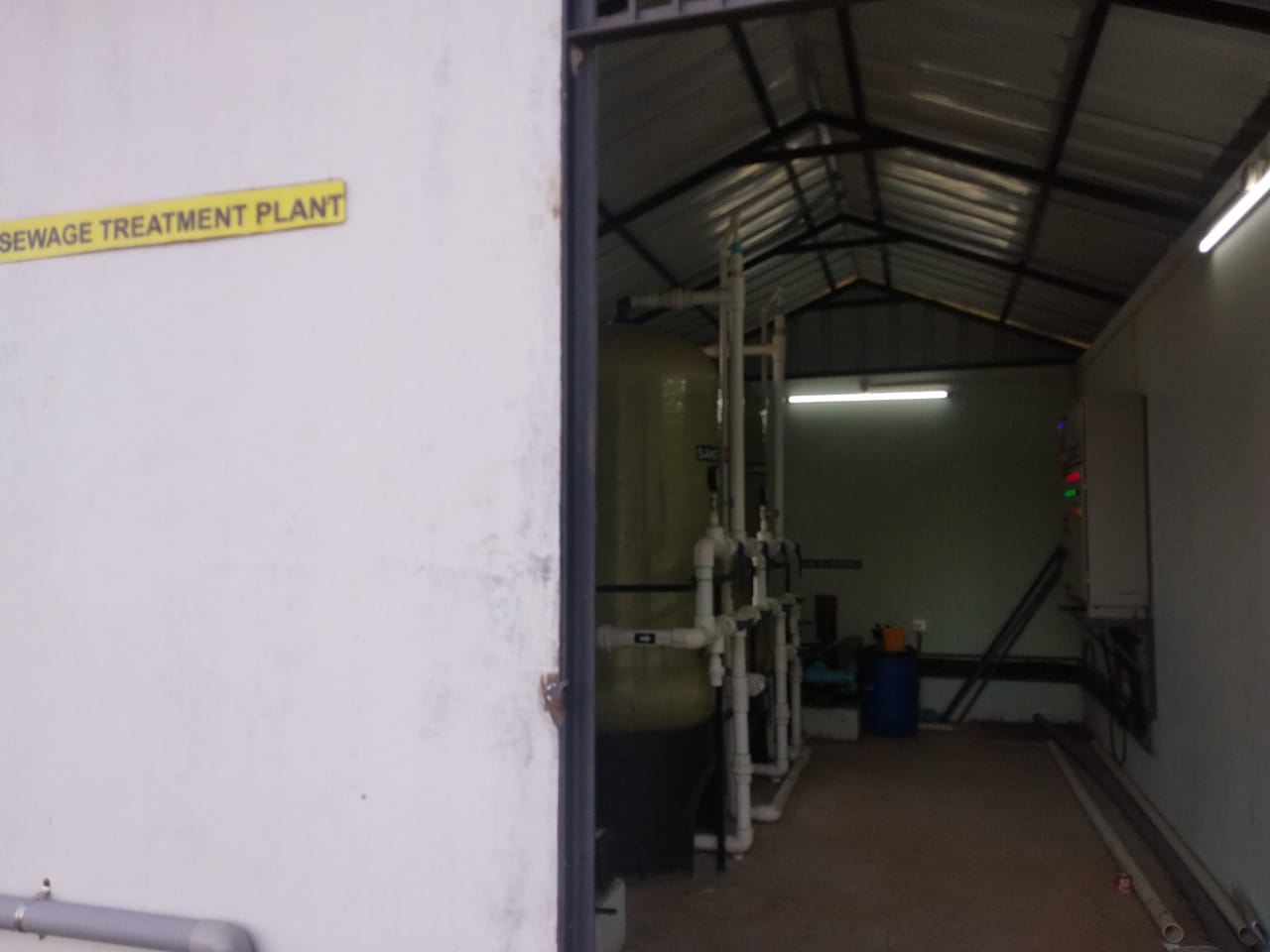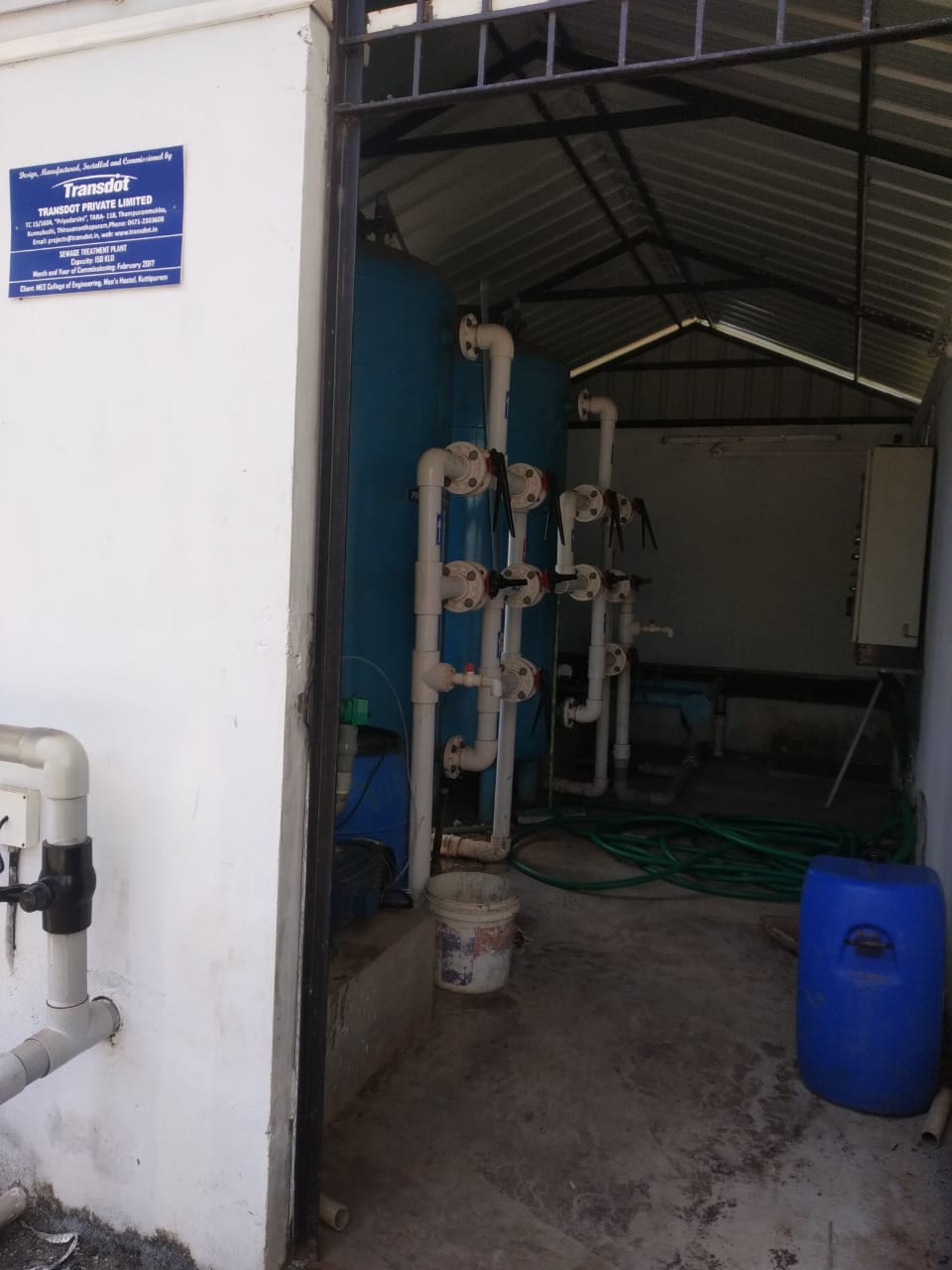 Waste Management - Biogas Plant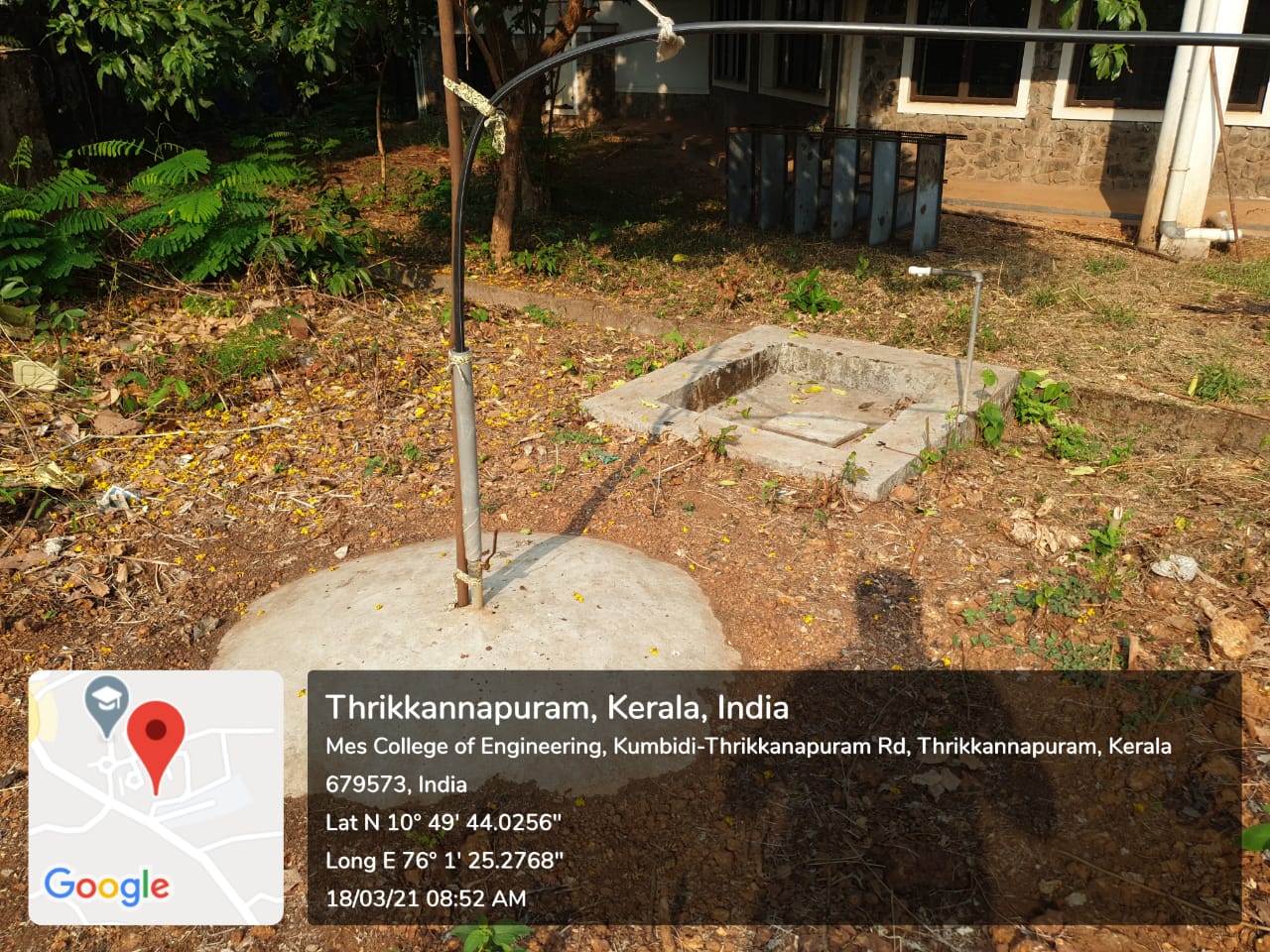 Waste Management - Solid Waste Decomposer at LH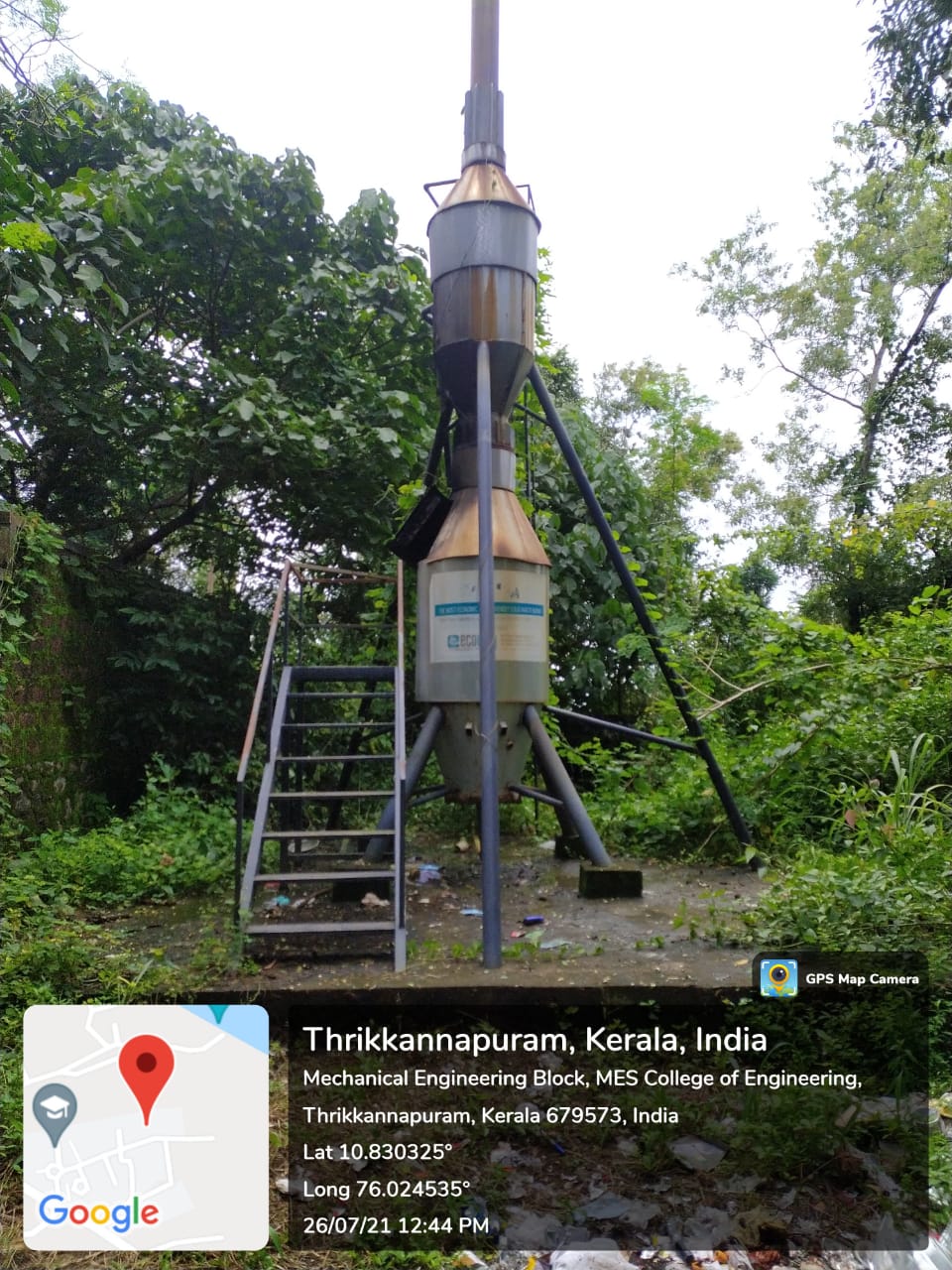 Evidence of Success - AICTE clean campus award 2017 received on 2nd October in the function held at CoEP Pune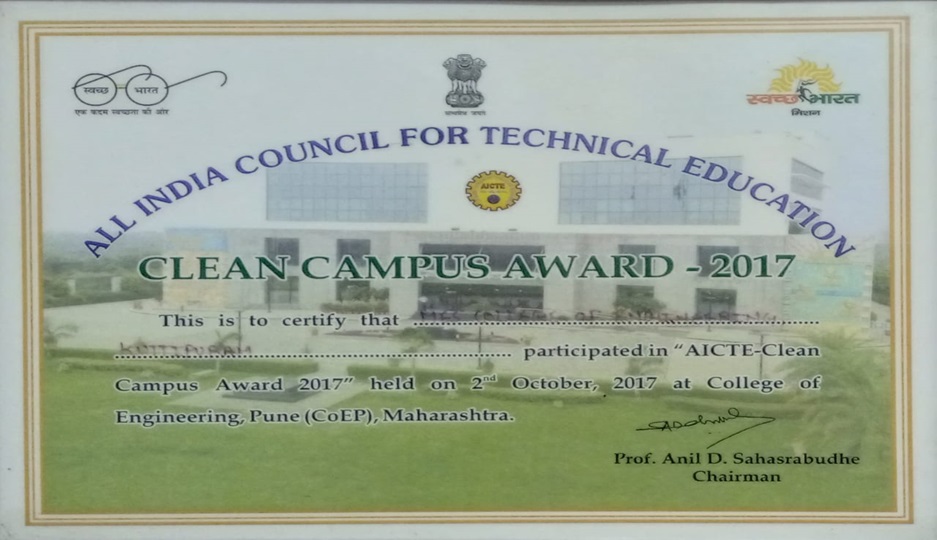 Evidence of Success - College is affiliated as a training center of the skill council for green jobs for the solar domain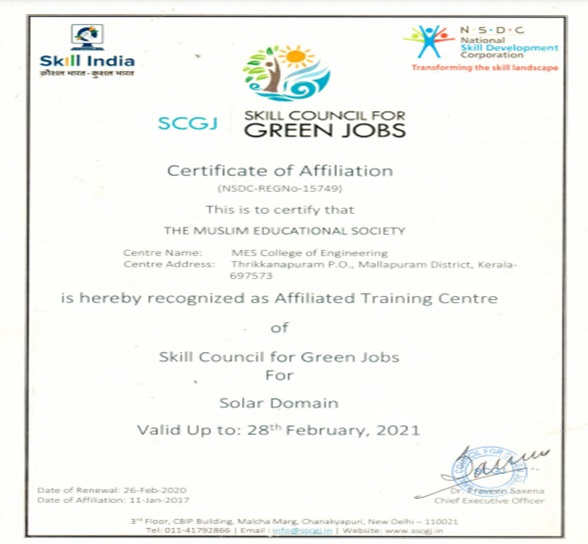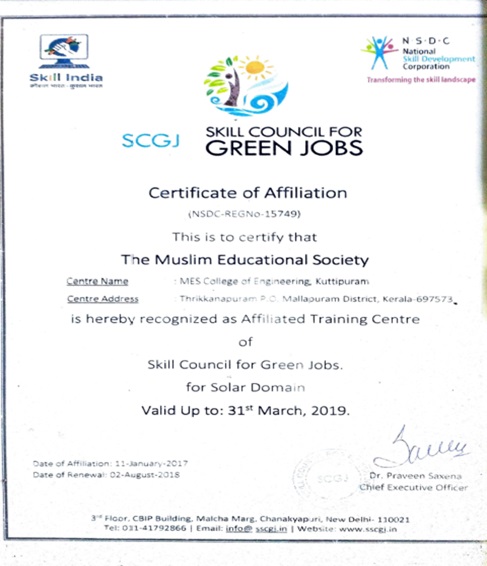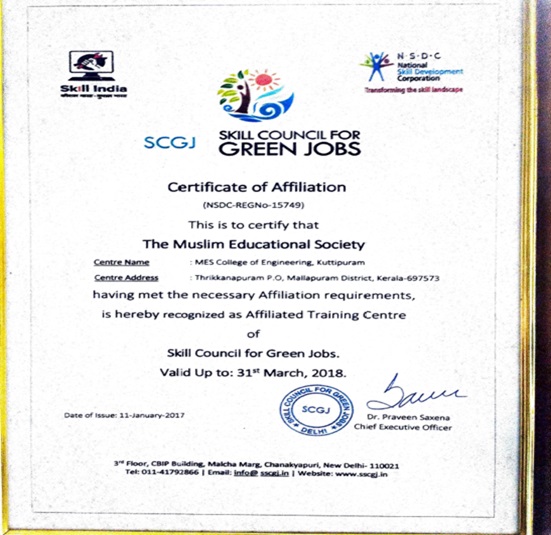 Evidence of Success - Kerala State Renewable Energy Awards 2017 Commendation Certificate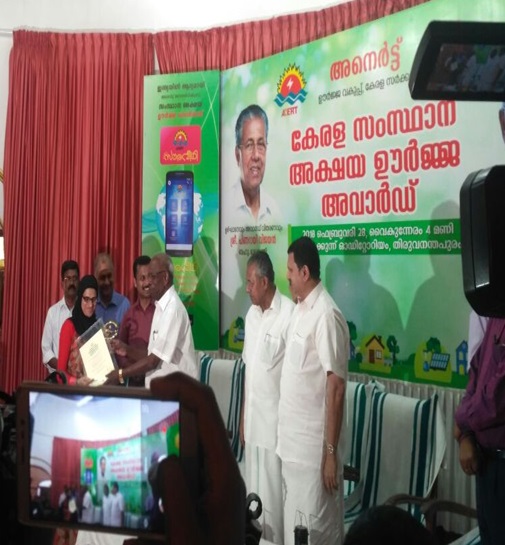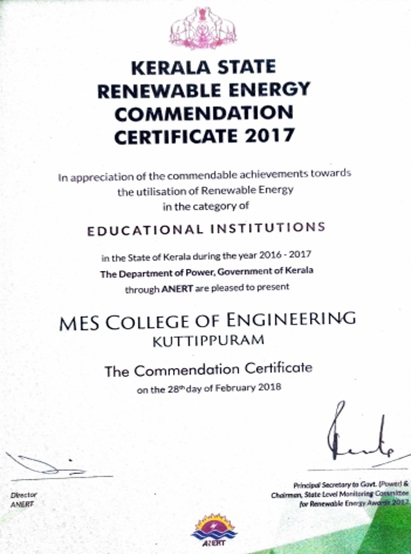 Evidence of Success - Solar Generation Per Annum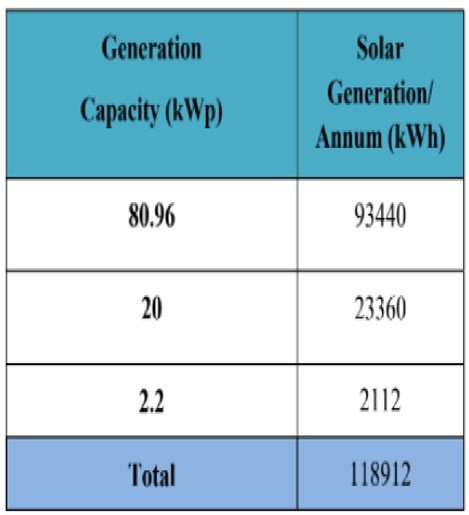 Evidence of Success - Solar Electric Vechicle
Evidence of Success - Project on waste management - Converting a petrol bike to an electric bike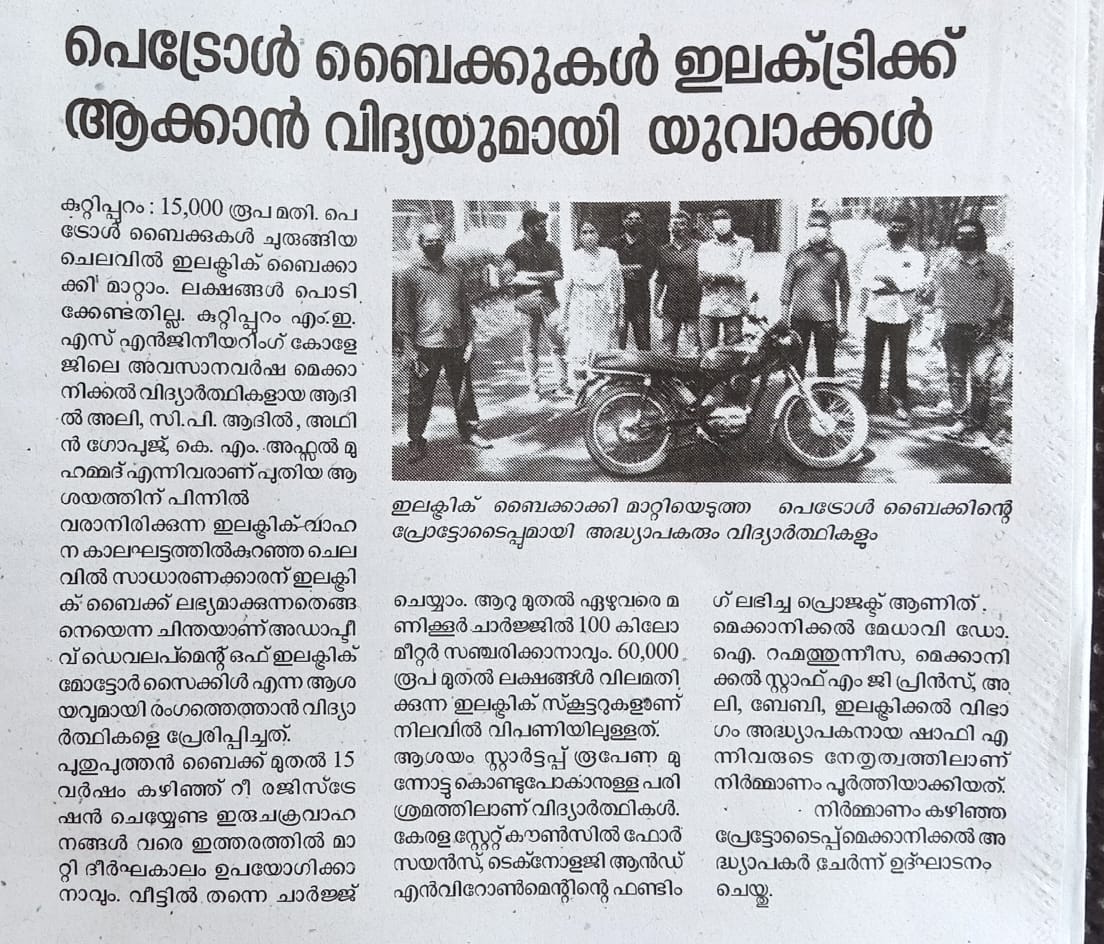 Evidence of Success - Suryamitra skill development program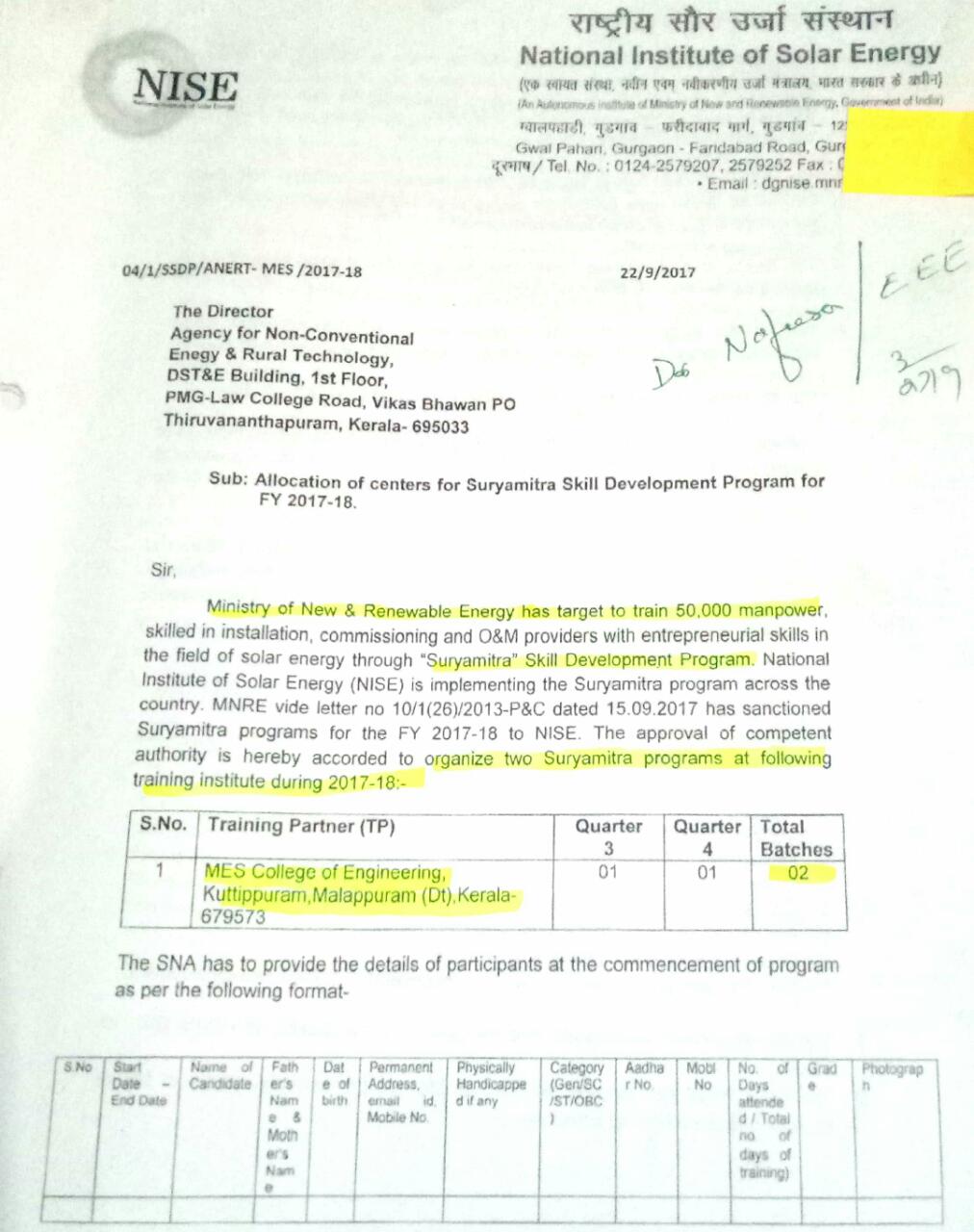 Best Practice 2
Title of the Practice
MESCE Digital-Campus
MESCE Digital-Campus is the Digitalized Governance framework that provides the foundational transparency and visibility to effectively manage the delivery of academic as well as administrative services to the stakeholders, primarily to the students.
Objectives of the Practice
To support and simplify governance of institution
To make administration of institution more transparent and enable effective interaction among the stakeholder, process, and institution
To make the office/administration accountable by creating a sense of responsibility into the DNA of the team, ensuring efficient governance
To guarantee timely and effective administration of services and information
To reduce cost
To reduce difficulties for stakeholders, provide immediate information and enable e-processing
To improve overall employee performance, empower team members with a sense of ownership
The Context
Our college performs its best on achieving digitalization in governance of administration as well as academics. As our country has transformed in to digital India, MESCE has been switched in to digital mode. The manual processing of data had to be replaced with a system-based processing. In a manual-processing environment, when multiple copies of the same data had to be maintained at different locations, data redundancy and data inconsistency had to be addressed and eliminated by introducing digitalized governance framework. When benchmarking and quality enhancement was being institutionalized, the documentation and data processing had to be a regular and consistent exercise which demanded a digitalized documentation paradigm
The Practice
Digital Governance Framework at MESCE is constituted by the following:
MESCE AMS (Academic Management System)

: The institution has put in place a large, cloud-based ERP software, namely, MESCE AMS in collaboration with Linways that consists of the following:
Online Admission Management with Student Enrolment and ID Card generation
Online Fee Remittance with Payment Gateway Integration
Student information system
Faculty & Staff Management
Course Management with Attendance Tracking and Class Scheduling
A completely automated evaluation system
Faculty evaluation system
Online examination System which supports monitoring of students' performance and facilitates remedial actions
E-Learning Management at MESCE
Comprehensive implementation of ICT-enabled classrooms and seminar halls for learning delivery.
ExAT

, a Digital Documentation System in support of NAAC Documentation and for Self-Appraisal generation decisive in accreditation/ranking processes is an online monitoring system to assess student-faculty-department performance
Financial Accounting and payroll management

: These functions are automated with DKatia Software system.
Automated Library Management System

: Library is completely digitalized with access controls, automated footfall tracking, computerised search/issuing/return of books (KOHA), online access of library resources and e-Journals Security through Firewall: The institution is secured with open source firewall that denies/allows network data, thus securing and protecting the organizational data and network. Online Communications Bulk SMS, Email, and notifications through social media. Notifications to stakeholders digitally through College Website and LMS Feedbacks and Grievances from stakeholders are captured online through college ERP. With a 600 MBPS bandwidth distributed infrastructure installed in the campus, the Digital Governance Framework of MESCE has accelerated and enhanced the performance and governance of the institution.
Evidence of Success
Faster, transparent and user-friendly Admission Process
Unhindered Academic Endeavours: Digital Framework enabled the institution to overcome the constraints/delay in academics and evaluations despite unprecedented natural calamities like Kerala Floods in 2018 and 2019 and pandemic in succeeding years.
More transparency and efficiency experienced in financial transactions, evaluation system and monitoring mechanism resulting in less-paper office.
Problems Encountered
Quality and Internet Issues Factors like transfer technology, varied location and the number of people using the system defined the speed and quality of internet connection.
Security, Threat and Privacy Breach Since the information systems of MESCE are accessible online, it had to be protected from different types of information security threats including hacking by incorporating firewalls.
Change Management is an important challenge which deal with the transition to new processes or technologies in addressing the human resistance and helping people to adapt to change through training and communications.
Gallery
3D Printer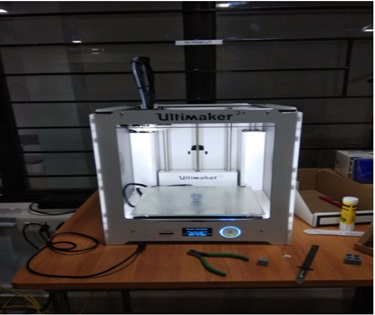 Vinyl Cutting Machine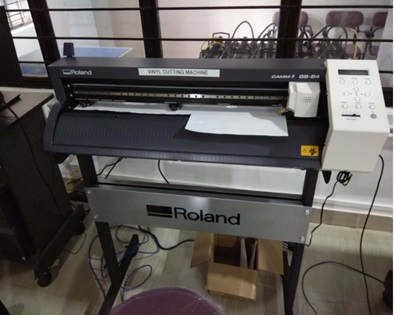 IEDC Activities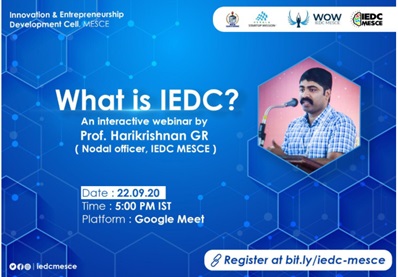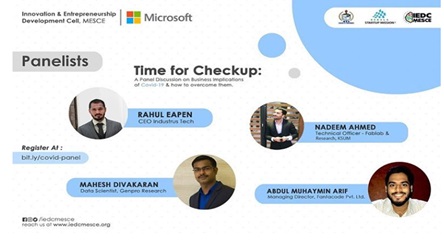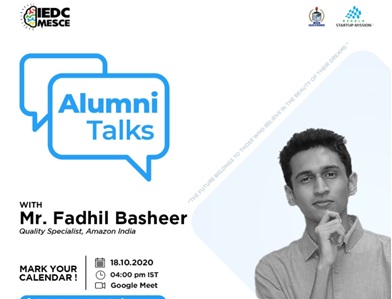 IPR Cell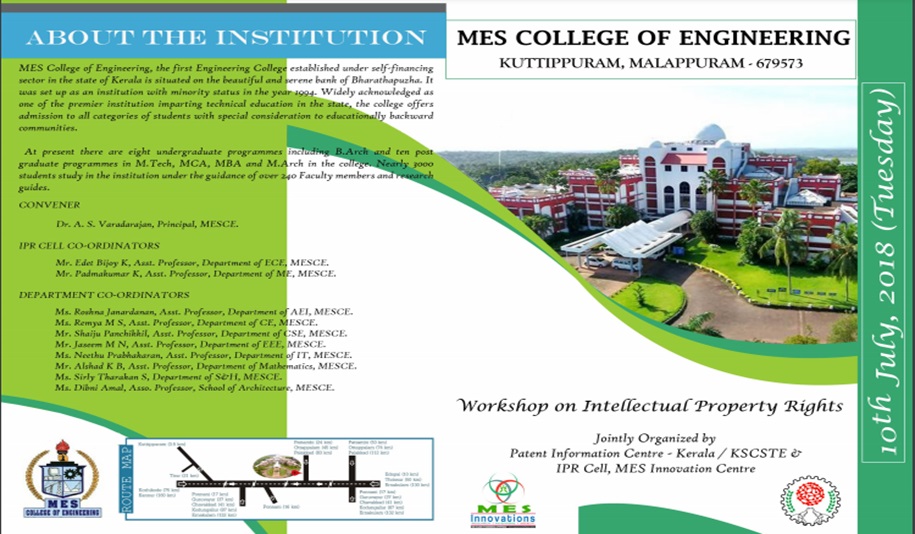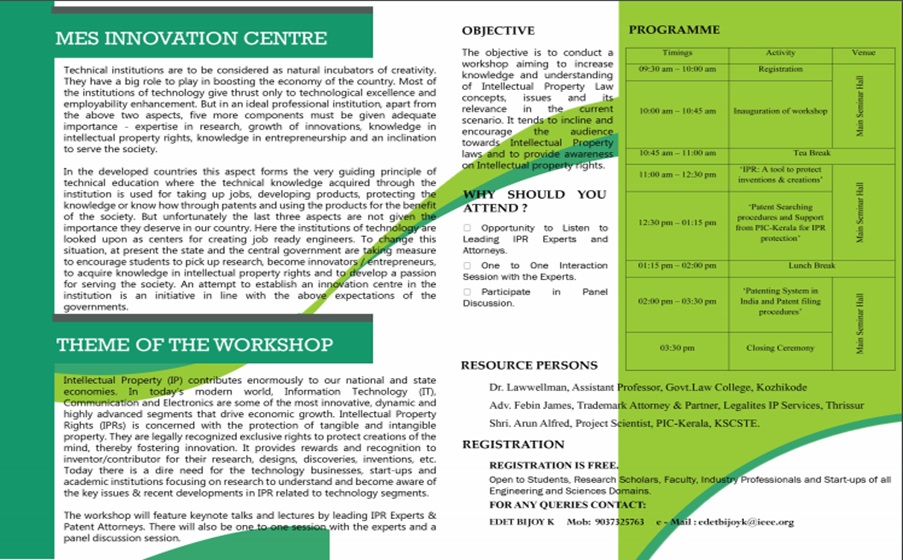 CSC Activities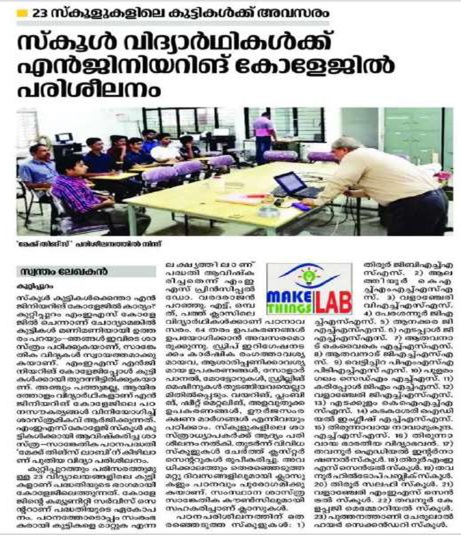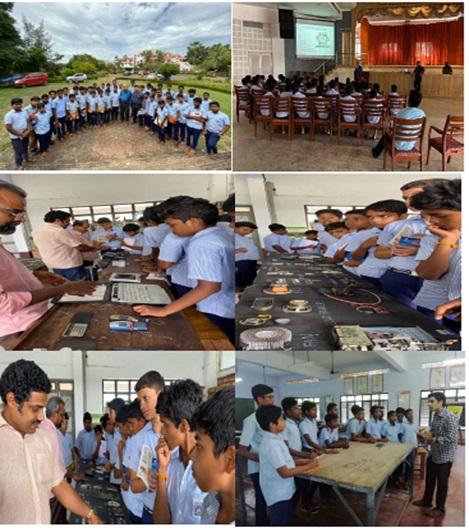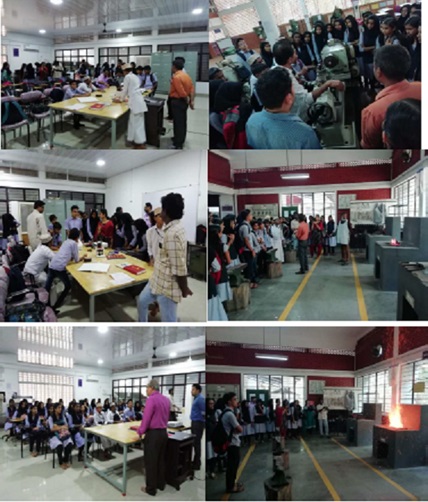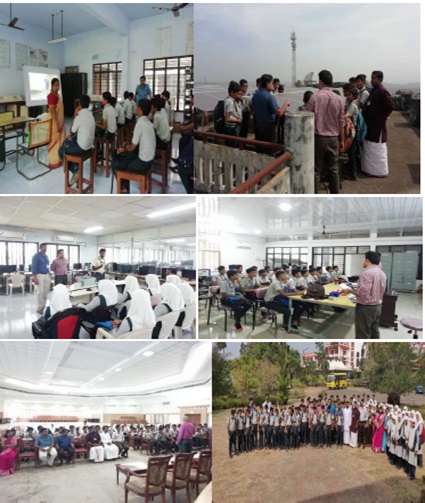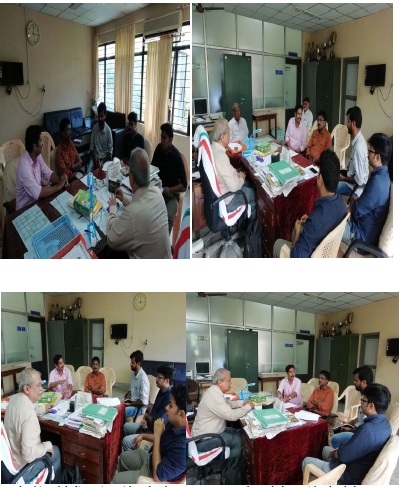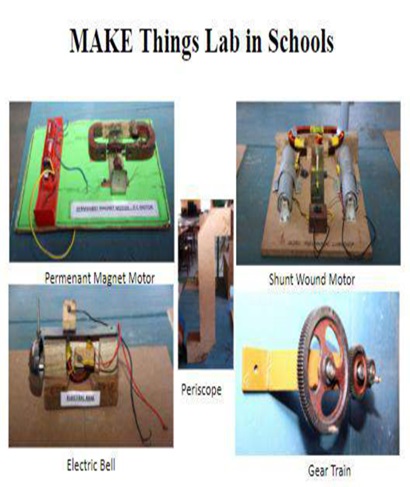 Evidence of Success - 'AYUDA'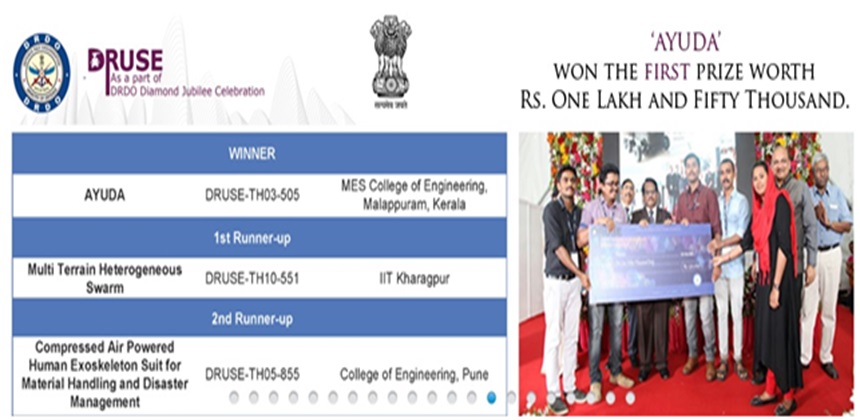 Evidence of Success - Genrobotics team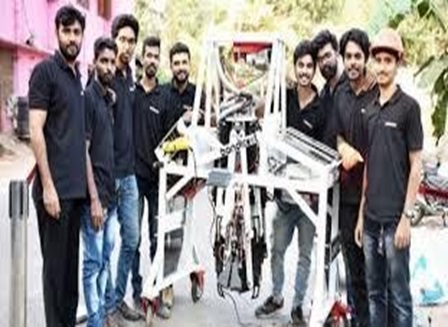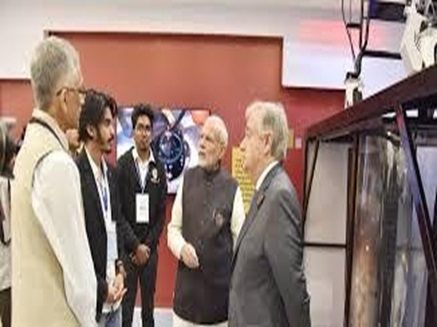 Evidence of Success - Team Prosthetic of MESCE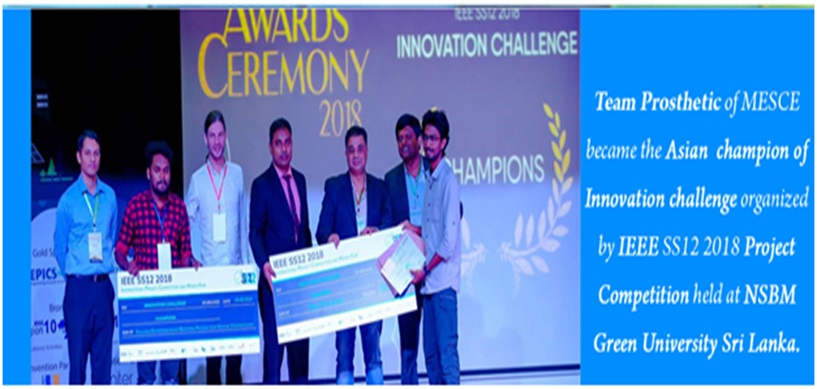 Evidence of Success - Patent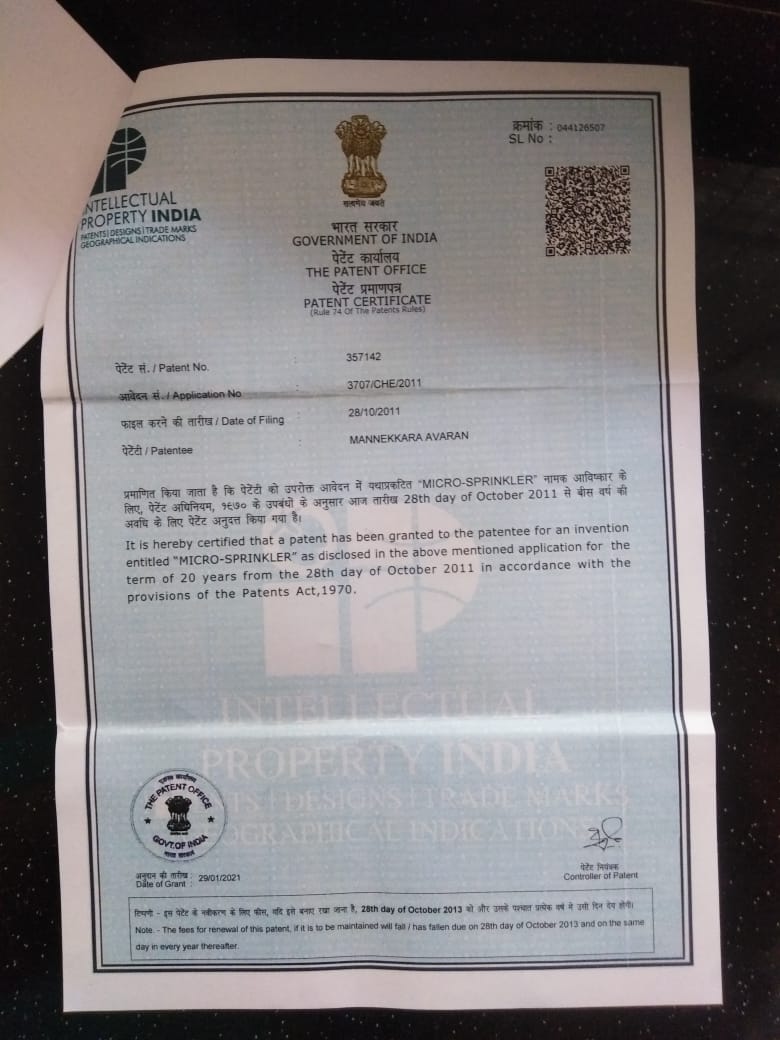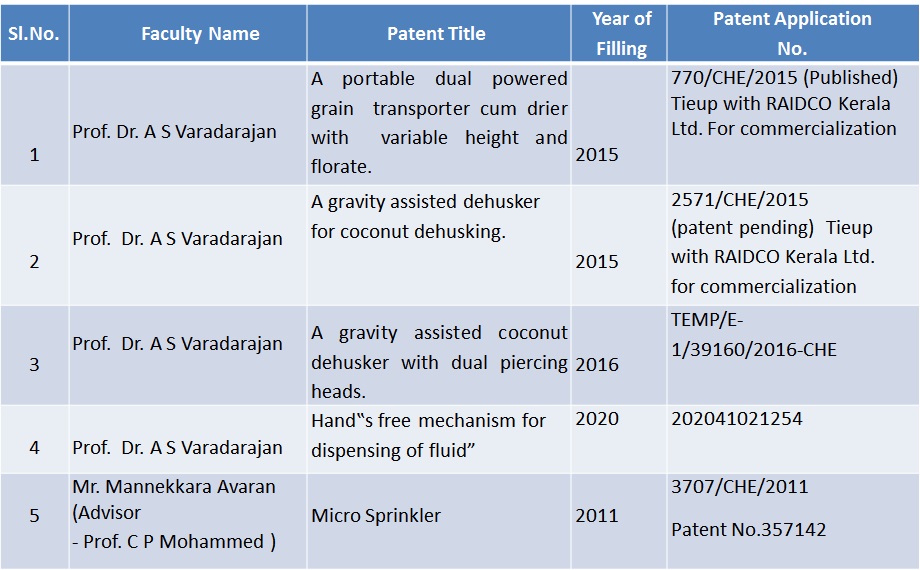 Evidence of Success - Best IEDC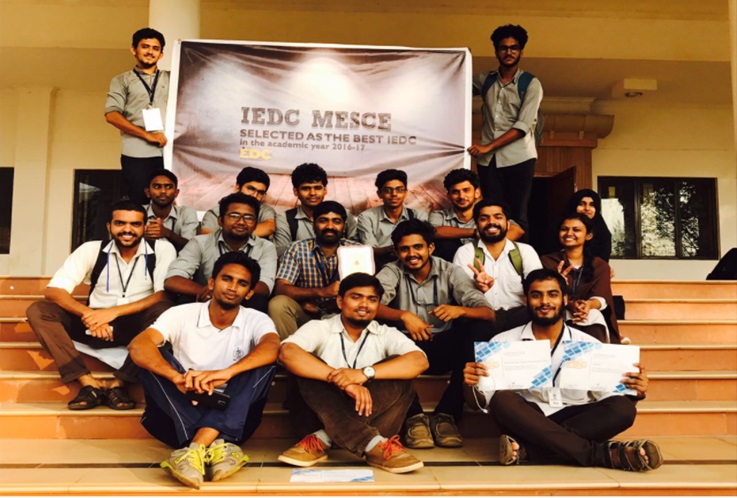 Evidence of Success - Hand Free Dispenser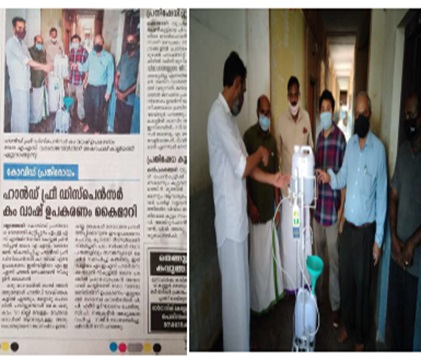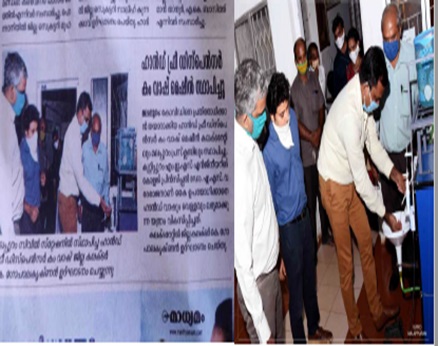 Evidence of Success - Cluster Meeting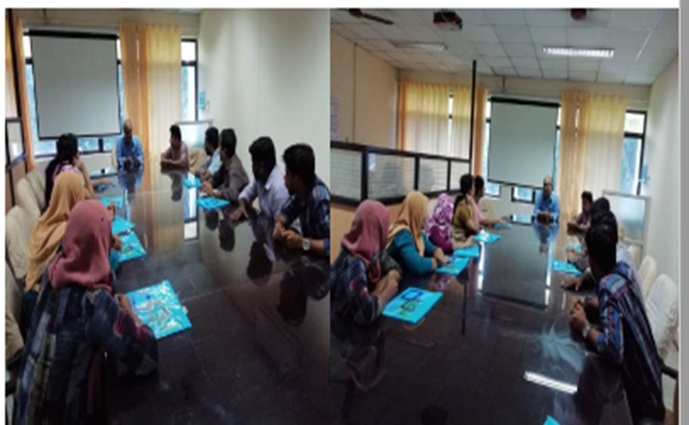 Evidences for Best Practice 2